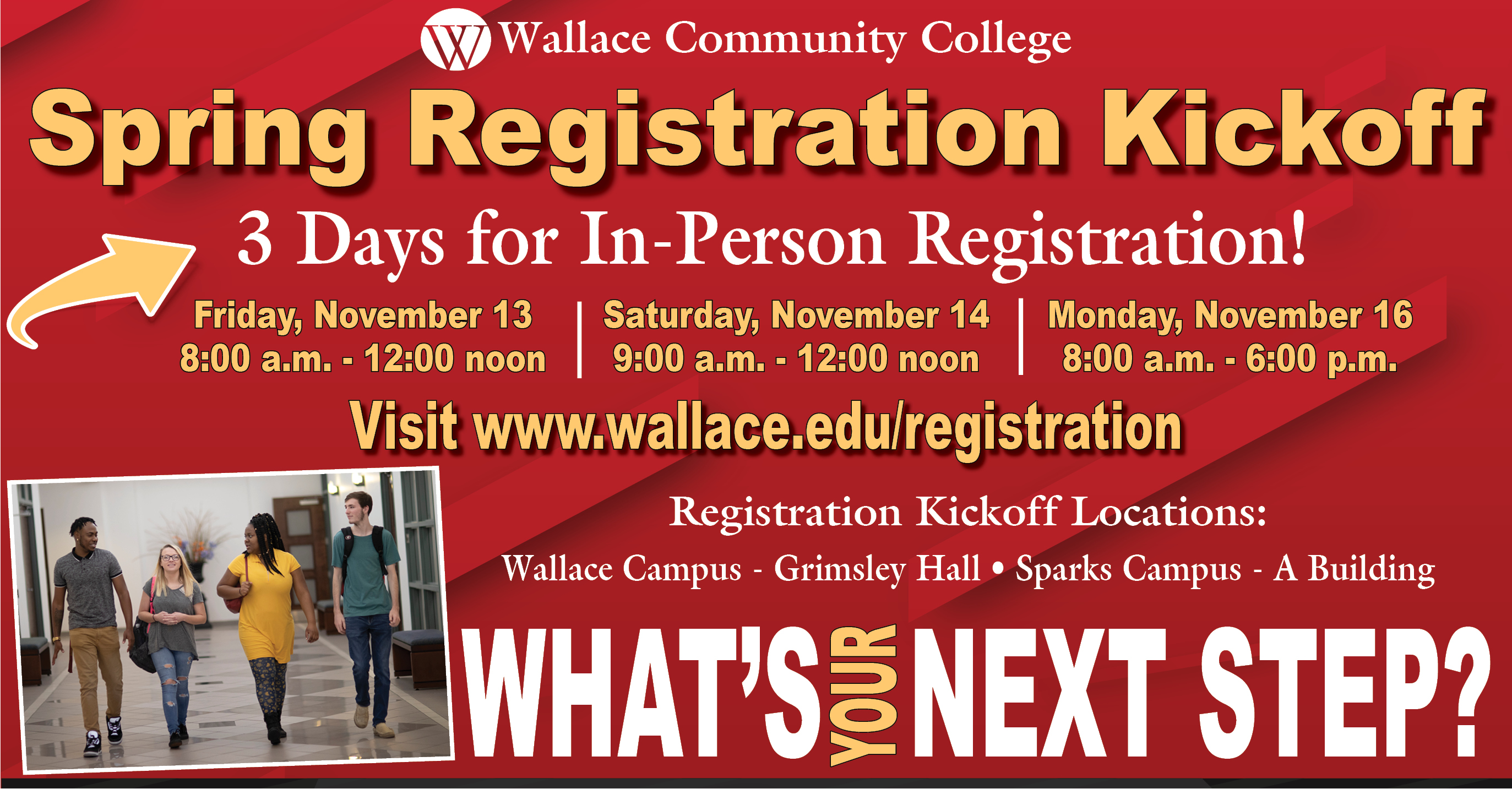 It is time to register for the Spring 2021 semester at Wallace Community College!!
The spring semester starts January 11, 2021!
Get help in person during our Spring Registration Kickoff!
The event will take place on the Wallace Campus in Grimsley Hall, and the Sparks Campus in the A Building.
Spring Registration Drive (On-campus assistance for all students)
Friday, November 13
8:00 a.m. – Noon
Saturday, November 14
9:00 a.m. – Noon
Monday, November 16
8:00 a.m. – 6:00 p.m.
The campus will be closed Sunday, November 15.
What classes are being offered?
You can view the spring 2021 class schedule here.
For more information about registering at Wallace Community College, visit our registration page.