For Internal PR & Marketing Requests:
Requests for services from PR & Marketing must be made by submitting the PR & Marketing Request Form. The form has been updated to a Dynamic Form and can be found at the link below as well as on SharePoint.
All requests (with one exception) require a PR & Marketing Request form! This means digital or print materials (flyers, posters, invitations, etc.), banners, artwork for social media or monitors, event photos, press releases, etc. Concrete requests as well as any suggestions from your department must come from a PR request form.
The only exception to this procedure is social media photo posts. If your department or program has photos from an event that you would like shared on Wallace's main social media accounts, these should be submitted via text to the PR cell phone at 334-589-9320.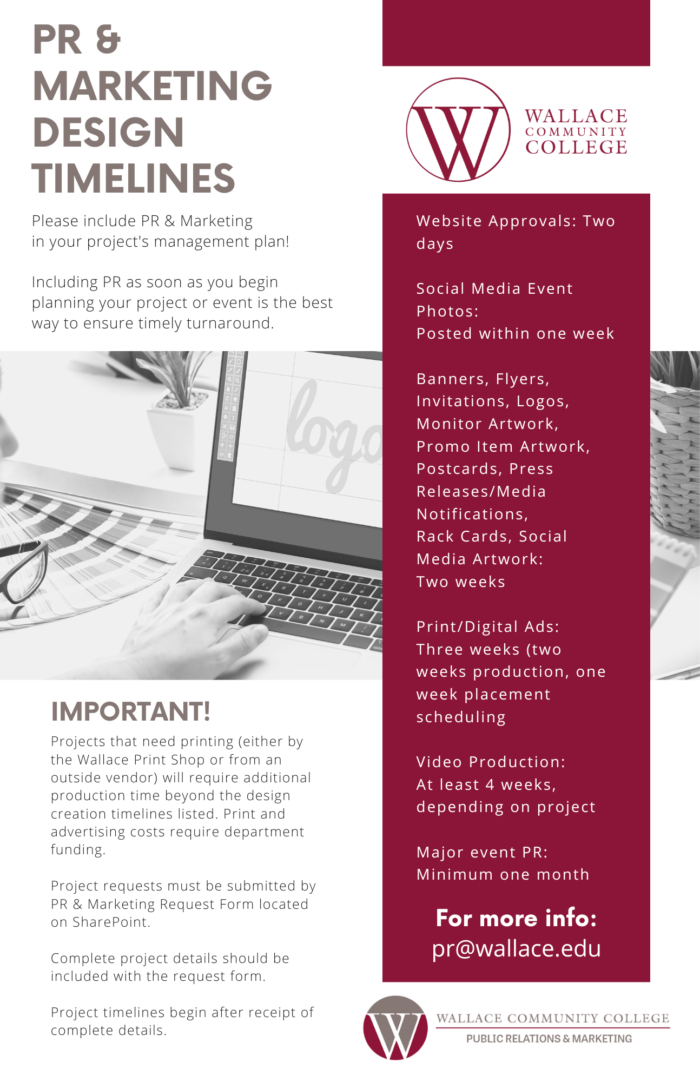 For Internal Social Media Ambassador Requests: 
To request a Social Media Ambassador to cover your event, a Social Media Ambassador Request Form should be submitted.