History of the Federal TRiO Programs
"TRIO" is not an acronym. Rather, it refers to the three original programs that were funded under Title IV of the Higher Education Act, Upward Bound, Educational Talent Search, and Special Services (later named Student Support Services).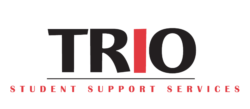 They were the first national college access and retention programs to address the serious social and cultural barriers to education in America. Previously, policymakers only considered the issue of financing a college education. TRIO began as part of President Lyndon B. Johnson's War on Poverty.