The Automotive Technology program is designed to provide the necessary educational background and practical training to repair today's automobiles and light trucks. Theoretical knowledge and practical experience are combined to provide students with the occupational skills needed to be successful.
Automotive service technicians inspect, maintain, and repair automobiles and light trucks that run on gasoline, electricity, or alternative fuels such as ethanol. Automotive service technicians' and mechanics' responsibilities have evolved from simple mechanical repairs to high-level, technology-related work. The increasing sophistication of automobiles requires workers who can use computerized shop equipment and work with electronic components while maintaining their skills with traditional hand tools.
Today, integrated electronic systems and complex computers regulate vehicles and their performance. Technicians must have an increasingly broad knowledge of how vehicles' complex components work and interact. They must also be able to work with electronic diagnostic equipment and digital manuals and reference materials.
Program Learning Areas
Automatic Transmissions
Braking Systems
Electrical and Electronic Systems
Engine Performance
Engine Repair
Manual Transmissions
Motor Vehicle Air Conditioning
Suspension and Steering
The Automotive Technology program is accredited by the National Automotive Technicians Education Foundation/Automotive Service Excellence (NATEF/ASE).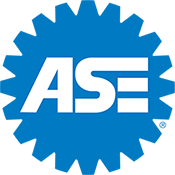 Program Information
Mr. Keith Warren
Email: kwarren@wallace.edu
Office: 334-983-3521 ext. 2590
---
Mr. Clay Grantham
Email: rgrantham@wallace.edu
Office: 334-983-3521 ext. 2253
---
Degree Offered: Automotive Technology Associates Degree, Automotive Technology Certificate, Automotive Technology Short Certificate
Pathway Map: Click To View