Air Conditioning and Refrigeration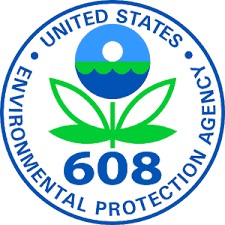 Air Conditioning and Refrigeration program provides training in which students gain the skills, knowledge, and experience for employment in heating, ventilation, air conditioning, and refrigeration (HVAC/R) occupations.
Students will acquire techniques and skills necessary to:
Install, maintain, repair, or replace HVAC/R equipment.
Students will have the opportunity to learn various phases of the fundamental principles of controls and electrical systems associated with HVAC/R. Courses focus on residential and light commercial HVAC/R systems.