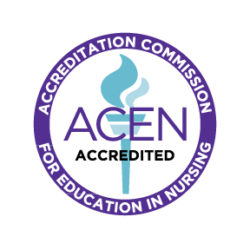 Since the first class was admitted in 1969, over 5,000 students have achieved their career goal of becoming a Registered Nurse (RN) through the WCC Associate Degree in Nursing Program.  Entrance into the ADN program is competitive and applications are solicited twice a year for the five-semester generic track and for the LPN to ADN mobility track for Licensed Practical Nurses choosing to advance their nursing credential to that of an RN. In the field of nursing many employment opportunities exist in and beyond the traditional hospital setting. Clinics, elementary/secondary schools, outpatient surgery centers, industrial sites, home health services, hospice organizations, and the military are some examples of options for an RN. In addition, articulation agreements with four-year institutions offer career and BSN/MSN degree advancement opportunities to graduates while they work in area health care facilities.  The Associate Degree Nursing Program at George C. Wallace Community College in Dothan, Alabama is accredited by the:
Accreditation Commission for Education in Nursing (ACEN)
3390 Peachtree Rd NE, Suite 1400 Atlanta, Georgia 30326.
(404) 975-5000
The most recent accreditation decision made by the ACEN Board of Commissioners for the Associate Degree Nursing program is "Continuing Accreditation".
The Associate Degree Nursing Program is approved by the Alabama Board of Nursing. The Alabama Board of Nursing can be contacted at:
Alabama Board of Nursing
RSA Plaza, Suite 250
770 Washington Avenue
Montgomery, Alabama 36104
Telephone (800) 656-5318 Fax (334) 293-5201
Website: http://www.abn.alabama.gov